Pictures from the 2014
National Banana Pudding Festival
Centerville, Tennessee
October 4, 2014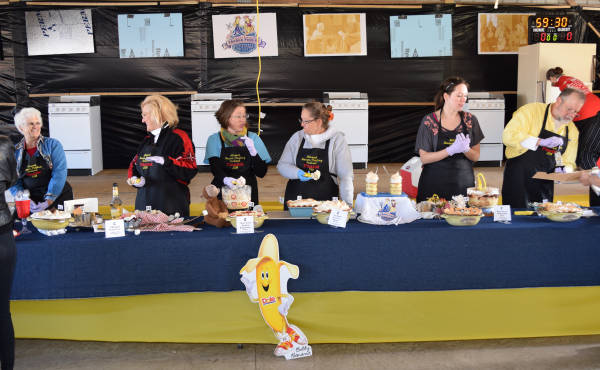 The lineup of contestants for Best Banana Pudding of 2014.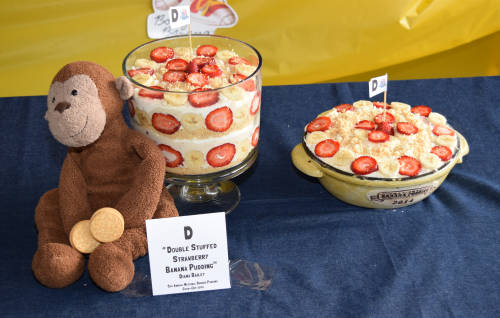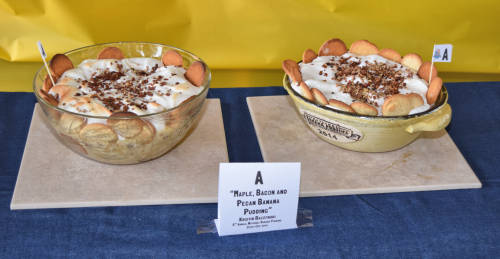 Strawberries, yes, but who ever heard of "Maple Bacon Pecan Banana Pudding"?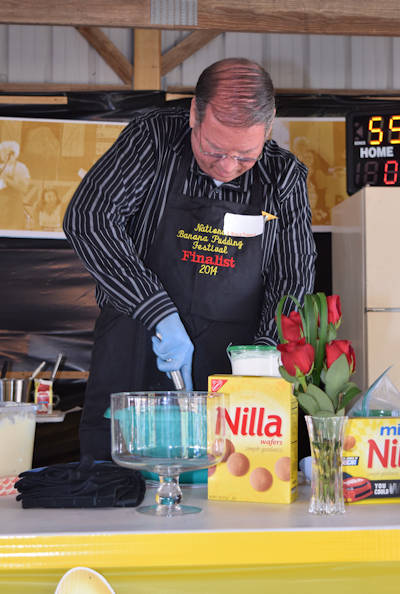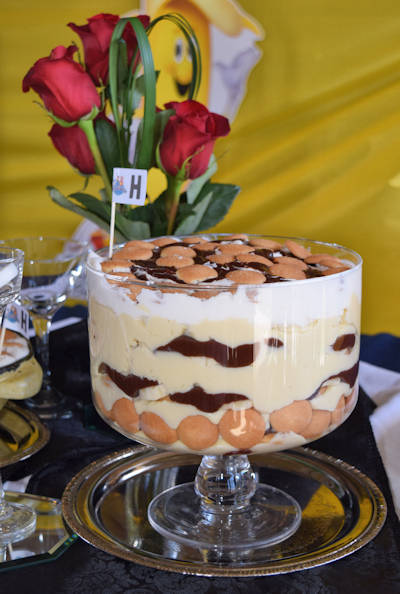 1st Prize winner Roger Tisdale and his creation:
Decadent Chocolate Peanut Butter Ganaché Banana Pudding
(The recipe for the winner is HERE.)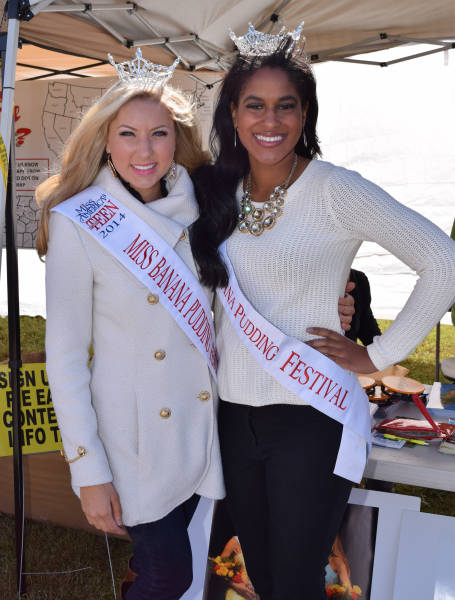 No hands allowed at the banana pie eating contest. And what's a festival without a pair of festival queens?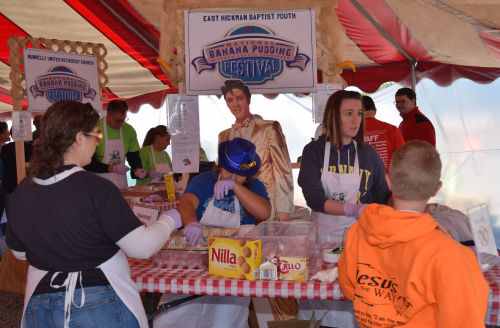 Inside the pudding sampling tent, where even Elvis made an appearance.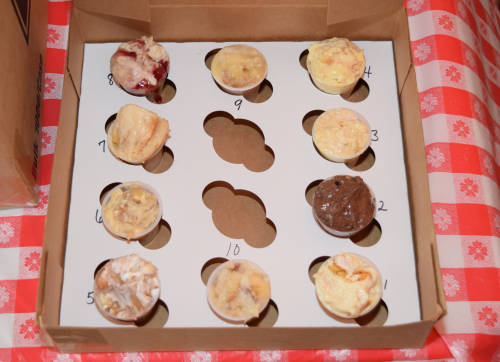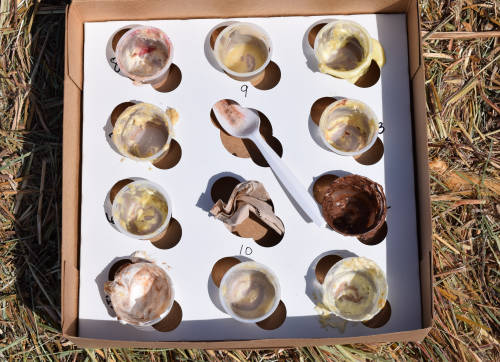 10 different kinds of banana pudding — before and after. Yum!